TEAM OSBBC Email List
Sign up for first shot at Sales, New Products and Discount Codes!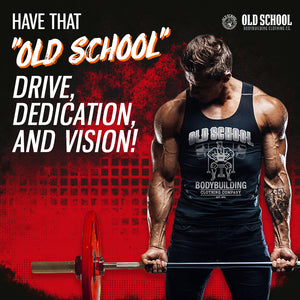 About Old School Body Building Clothing Co.
Our brand honors the history of athletes like Arnold Schwarzenegger that taught us all to train harder, push farther and dig deeper - both in our training and in our nutrition.
It honors that "Old School" drive Arnold had to be the best in the world. To train harder than anyone else ...
If you are the "hardest training athlete" in your Gym, this brand has been created to honor you. If you are not the hardest training athlete or you are a pretender... Don't worry there is always Gym Shark, Lu Lu Lemon and Under Amor.
DON'T BUY MY GEAR!
YOU HAVEN'T PUT IN THE WORK!